The Loft House- Brasov, Romania
Source
(please click on pictures to enlarge)
So back to my post about statistics. Today, I checked where most of my readers have come from (last 24 hours) and Romania is officially Number 1....even ahead of Australia. So, after countless hours, I have been searching the internet for Romanian Interior Design...not sure where this was leading but the sites I wandered onto displayed the most stunning modern architecture throughout the world. I have just selected one example of modern architecture in Romania...
Each floor is made of glass
source
To be honest, I am totally thrilled to have a small (but growing band) of visitors from this country, coming over to read my blog. It may not be a big deal for many, but the thought of people from a country so far away...to come and visit briefly really inspires me to keep blogging.
The light in this picture is stunning. Visually the interior is stunning but could I live in a house with a glass floor throughout? I also wonder about the acoustics in such a property like this. How loud would my 3 screaming boys be in a home like this...and all the running up and down glass stairs!
Exterior
You would think it would be fairly standard inside by the design of the front facade...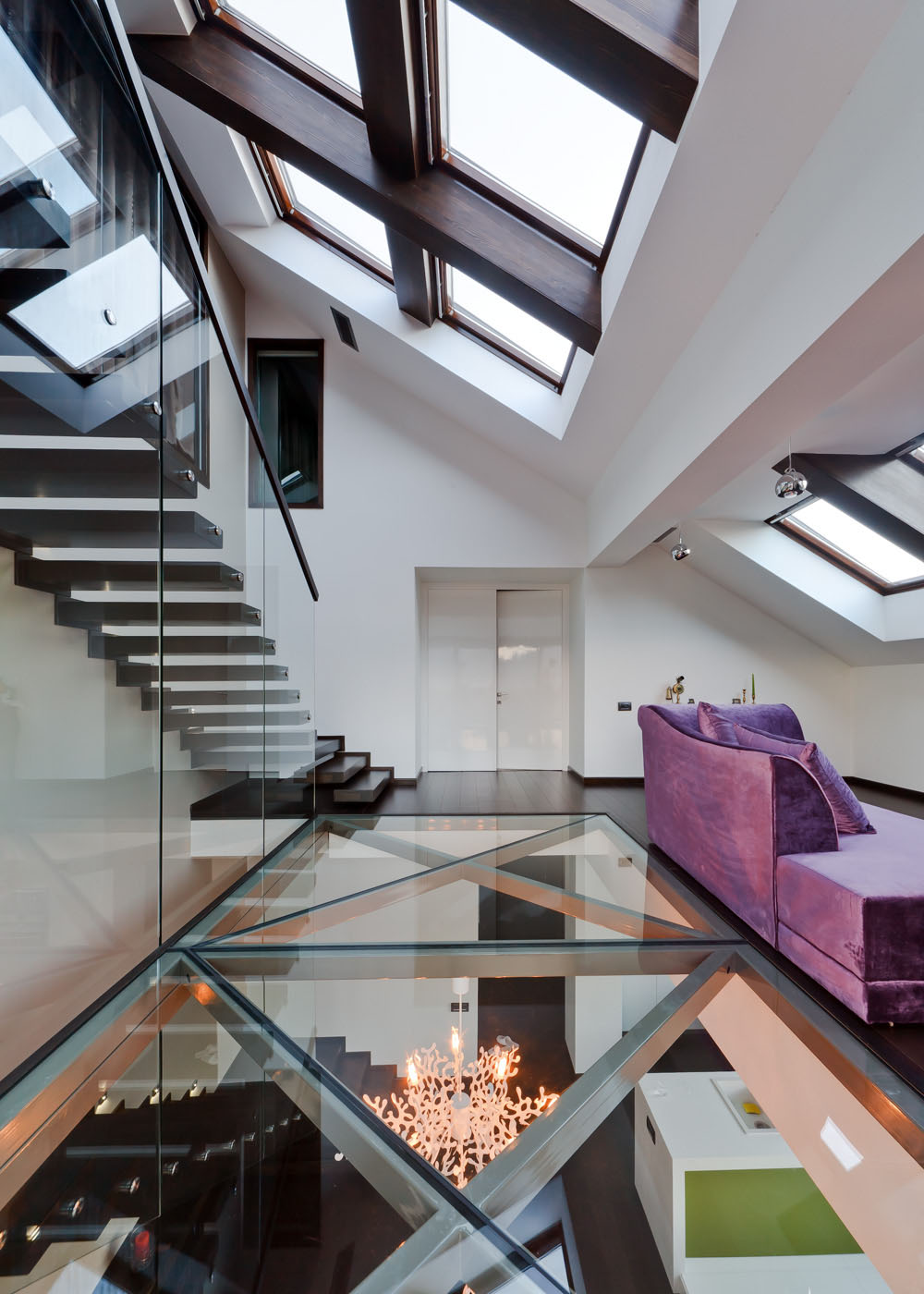 Ok...love the concept, but what happens if you are wearing a dress and you have visitors below?
I will leave you with that thought.